Autor*innenstimmen und neurodiverses Erzählen
Tito Rayarshi Mukhopadhyays lautlose Narrationen im Kontext der Medical Humanities
Keywords:
neurodiversity, autism, life writing, neurodiverse storytelling, Narrative Medicine, Medical Humanities
Abstract
Besides the many noises in modern medicine, there have always been various forms of silence – some of them directly related to the doctor-patient-interaction and the absence of oral communication. Narrative medicine's focus on stories, especially stories of illness and trauma, narrated by the witnesses themselves, blurs the lines between the oral and the written, fact and fiction, and the natural sciences and the humanities. This contribution aims to initiate a discussion about the many variations of 'storytelling' within the context of clinical practice, especially those that are void of sound. It explores the written narratives of Tito R. Mukhopadhyay, an author diagnosed with autism spectrum disorder [ASD], and emphasizes his descriptions of voice, sound, and silence. Drawing on Ralph Savarese's findings of postcolonial neurology and alternative embodiment, the paper analyzes how Mukhopadhyay's life writing challenges neurotypical perceptions of the world and how it further contradicts the biomedical model of ASD. It is admittedly difficult to read his highly poetical books without wondering how they could have been written by a person with ASD and subsequently relating them to questions of credibility. By highlighting the importance of refraining from an exclusive (confining) biomedical reading, this article proposes an extension of the concept of neurodiversity to neurodiverse storytelling. Furthermore, Mukhopadhyay's texts serve as a relevant example for a broader critical discussion about both the emphasis Narrative Medicine places upon oral communication and the widely proposed application of 'narratological tools' to better understand patients' orally transmitted narratives. Eventually, this could contribute to a better understanding of the implications of illness and otherness as attributed to them by a society shaped by biomedical and neurotypical notions. The ongoing discussion about the aims, scope, and future potential of the Medical Humanities calls for a (self-)critical exam ination of established theories and methods. This objective led to the formation of Critical Medical Humanities with a strong focus on the practical capabilities of the field, not primarily on its theoretical definitions. Notwithstanding the various key elements of different streams within the field, combining the humanities and medicine with the goal of improving clinical care inevitably means balancing each discipline's strengths and the professional expertise of participating scientists while including the individual patient's experiences. Ultimately, this article approaches the question, which voices are heard – in the context of perceptions of health/illness, neurodiversity, and otherness as well as within the interdisciplinary dialog that forms the Medical Humanities.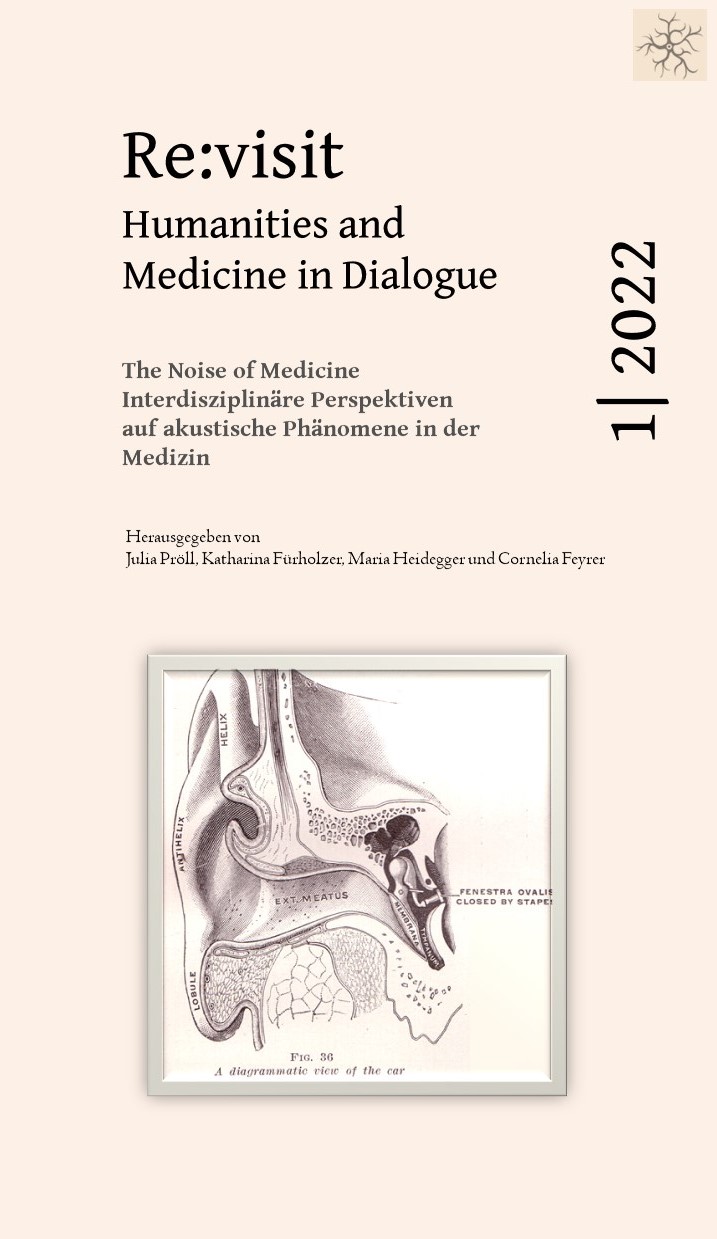 Downloads
License
Copyright (c) 2022 Katharina Edtstadler
This work is licensed under a Creative Commons Attribution 4.0 International License.