Report about the new Institute for Medical & Health Humanities and Artistic Research, affiliated institute of the Hochschule für Künste im Sozialen, Ottersberg (Germany)
Abstract
The Institute for Medical & Health Humanities and Artistic Research (IMHAR) aims to combine approaches from the Medical & Health Humanities and artistic research in order to develop and advance innovative perspectives on ways of perceiving health and illness. It is a space and forum for transdisciplinary approaches and research practices. It initiates, designs, and conducts research projects, builds project-related collaborations and works in multi-perspective teams to further develop research and communication strategies that are suitable for disseminating its research findings beyond the scientific community. At the centre of our interest is the exploration of more or less subtle, multifaceted relations and dimensions of perception, experience, embodiment and shaping of health and illness and the knowledge of medicine and care. The Institute aims to provide a space for research and discourse that is open to diverse perspectives, to expertise from the cultural sciences and humanities, the medical-therapeutic disciplines and professions, from the arts and activist positions and their experiences.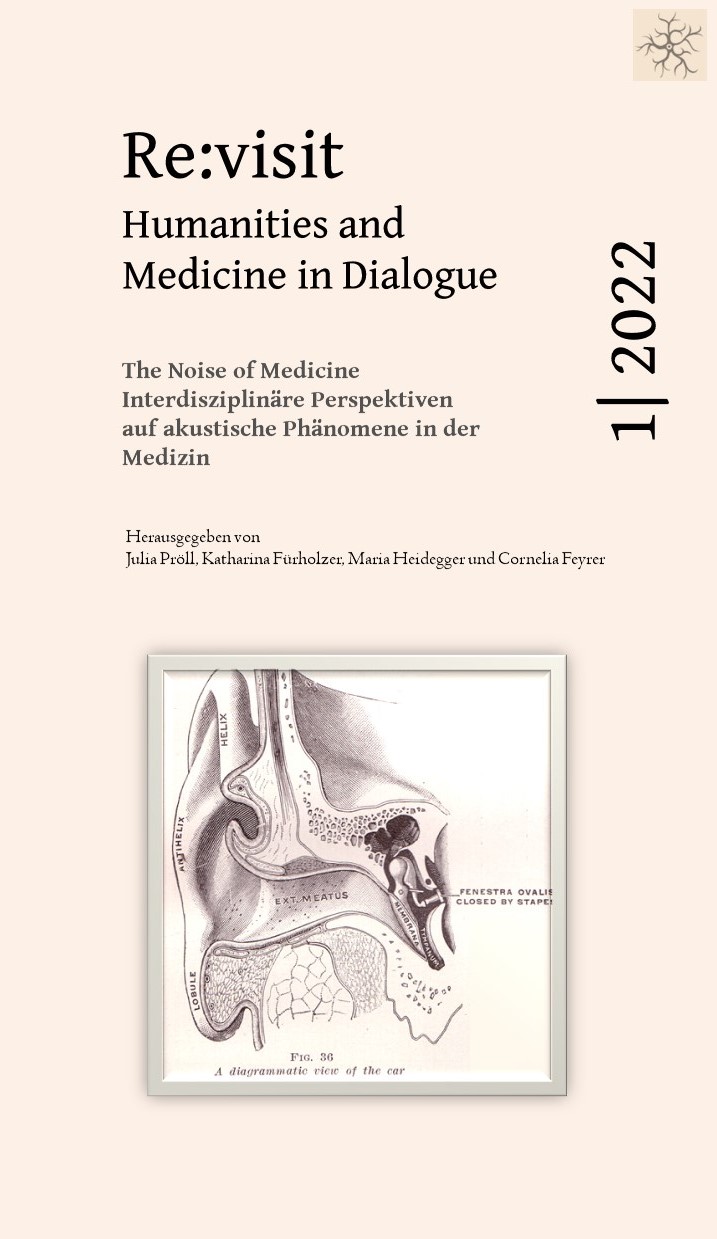 Downloads
License
Copyright (c) 2022 Monika Ankele, Céline Kaiser
This work is licensed under a Creative Commons Attribution 4.0 International License.