Der Sound des Drogenentzugs
'Unlaute' in Egodokumenten des frühen 20. Jahrhunderts
Keywords:
noise, silence, drug withdrawal, 20th century, ego documents
Abstract
Noise and silence played a major role in drug withdrawal. The present analysis focuses on the perception of withdrawal sounds as well as the withdrawal space. In the context of withdrawal, external perception played a greater role than self-perception; 'sounds' of withdrawal were perceived as unpleasant noise for fellow patients, but also for the nursing staff. In addition, communication with withdrawal patients was characterized by a (non)-wanting to hear – (non)-letting to communicate. This was often the result of a repeated abuse of trust on behalf of addicts, especially within the family and in relationships with friends. The article is based on autobiographies, diaries, and medical records from the end of the 19th to the early 20th century. In addition, autobiographically influenced literary works are included in the analysis.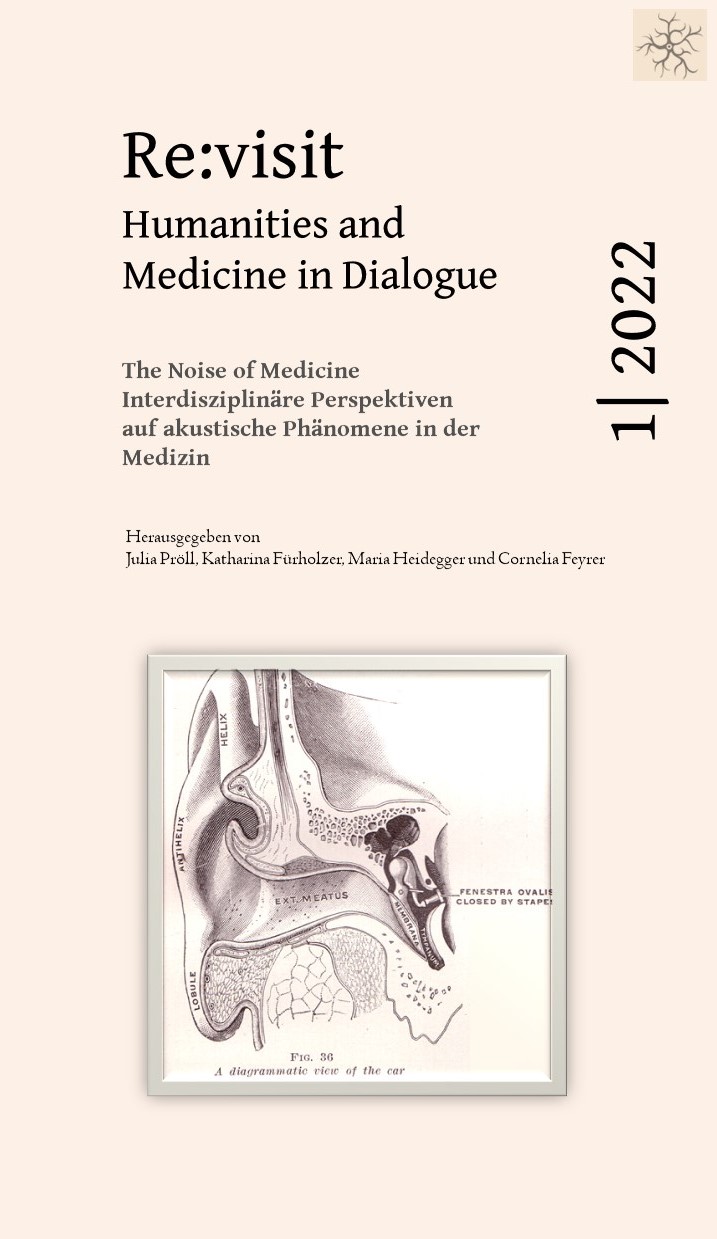 Downloads
License
Copyright (c) 2022 Regina Thumser-Wöhs
This work is licensed under a Creative Commons Attribution 4.0 International License.