Lärm macht (Un-)Sinn
Resonanzen in der frühen Anstaltspsychiatrie
Keywords:
asylum, resonance, Sound History, voices, noise and nonsense, 19th century, Tyrol
Abstract
Starting from a concept of resonance as a metaphor for relational qualities, the article presents exemplary approaches to historical conceptions of noise and silence as well as to practices pertaining to acoustic phenomena in 19th-century asylum psychiatry. The elaboration of resonance relations is done by the example of three different situational sound events. The first event is the ban of the gag "Mundeisen" at the k. k. Provinzial-Irrenanstalt Hall in Tyrol. This measure was taken by the authorities based on an extensive report in November 1834. Secondly, taking a more patient-oriented approach to resonance spaces, an individual case study is brought into focus. Based on this case – the story of a man hearing inner voices who in 1846 was characterized as a raving lunatic and was admitted to the asylum with the diagnosis "insanity with individual fits of rage" – descriptions and attributions of 'noise' can be brought into view more precisely. From different perspectives, the pathography addresses noise and silence, rest and unrest, alarming and disturbing external noise, frightening internal voices, and the literal failure of the patient's voice in an institutional resonance space. As a third event, spectacular early experiments with ether at the Tyrolean asylum in February 1847 also reflect the question of the sense and nonsense of noise in psychiatry. All three examples exemplify that 'noise' – but also 'silence' – was thought of in an ambivalent relation to 'normality'. Noise served to classify, exclude, and pathologize, but it was precisely the linking of 'noise' with 'nonsense' that also assigned a diagnostic and communicative value to socially undesirable or out-of-place noises within the resonance space of an asylum. Besides, through the synopsis of three different sound events the attention can be directed to manifold facets of noise, heard sounds as well as noise in a more metaphorical sense.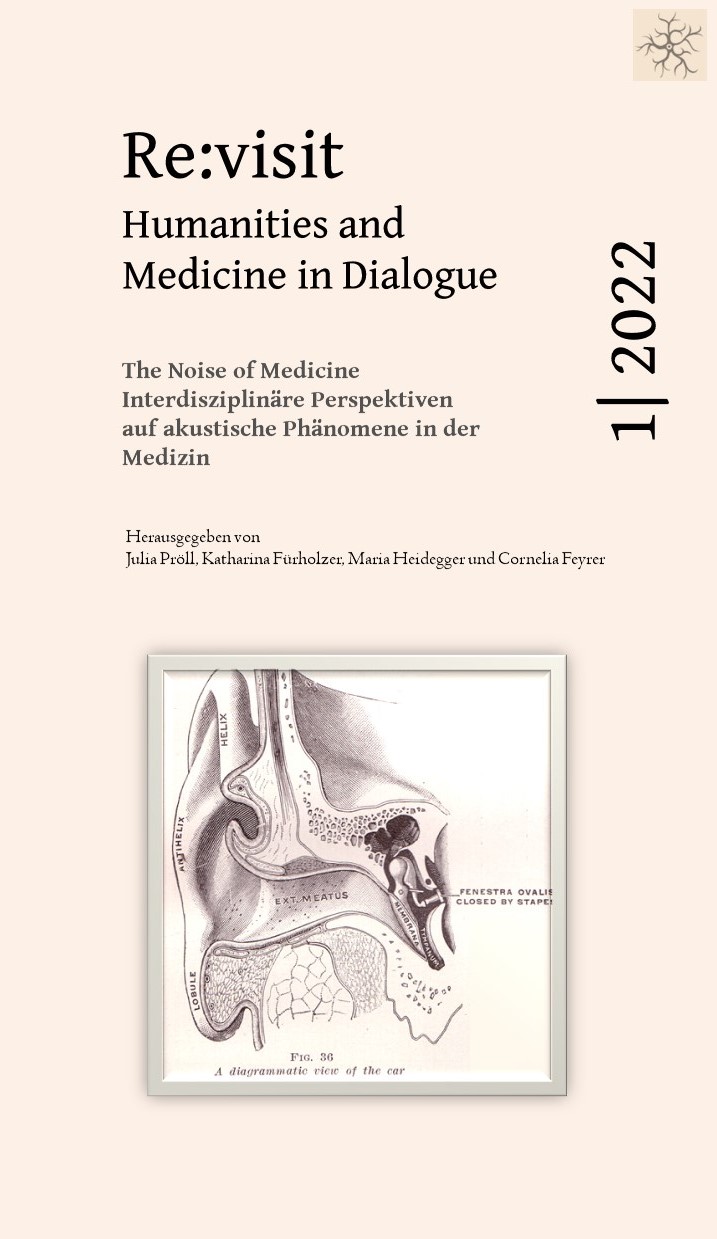 Downloads
License
Copyright (c) 2022 Maria Heidegger
This work is licensed under a Creative Commons Attribution 4.0 International License.