Editorial
Keywords:
Medical Humanities, medicine and humanities, dialogue, journal, noise of medicine, interdisciplinarity
Abstract
Mit Re:visit. Humanities & Medicine in Dialogue geht erstmals im deutschsprachigen Raum eine Zeitschrift online, die, eng verknüpft mit dem Innsbrucker Forschungszentrum Medical Humanities und unterstützt von einem international besetzten wissenschaftlichen Beirat, eine Plattform für einen offenen, inter- bis transdisziplinären Dialog an der Schnittstelle von Medizin und Geistes- bzw. Kulturwissenschaften bilden möchte. Das titelgebende Re:visiting lädt hierbei sowohl zu einer kontinuierlichen kritischen Reflexion medizinisch sowie gesundheitspolitisch relevanter Themen und Begrifflichkeiten aus unterschiedlichen Perspektiven ein als auch zu einem Nachdenken über die Rollenerwartungen, die nicht nur an Medizin und Geistes- bzw. Kulturwissenschaften herangetragen werden, sondern auch an das aufstrebende Forschungsfeld der Medical Humanities selbst.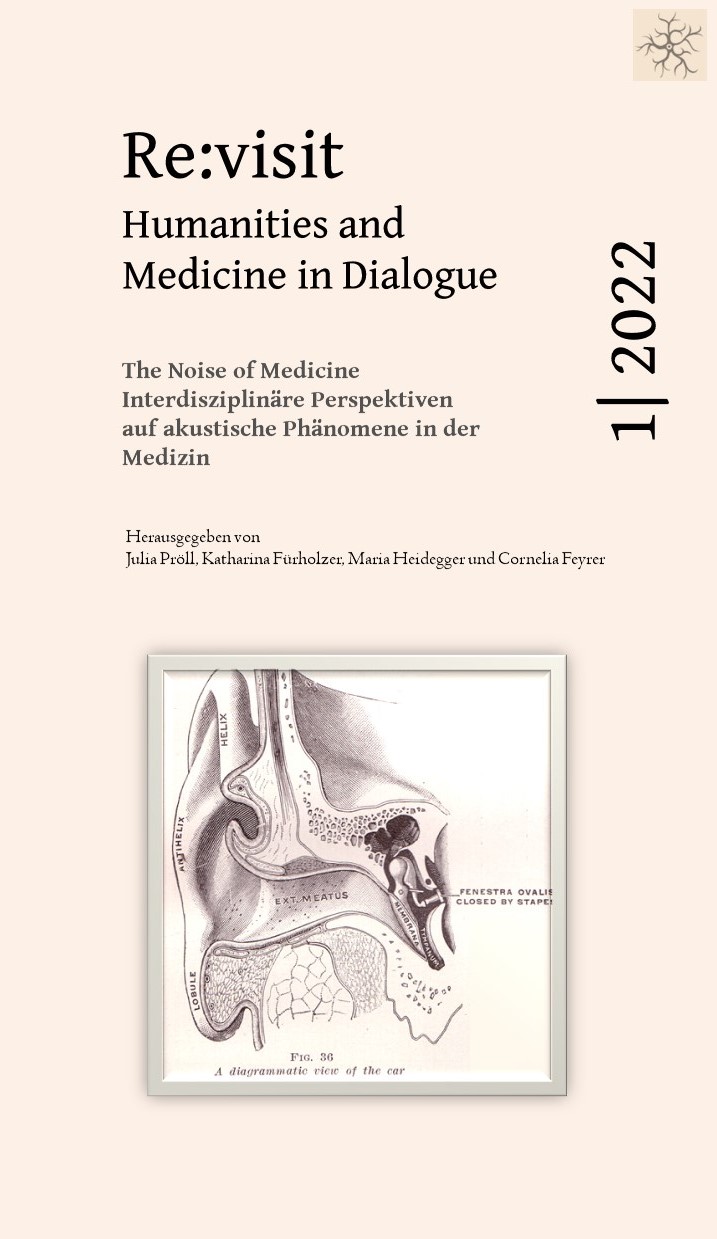 Downloads
License
Copyright (c) 2022 Katharina Fürholzer, Maria Heidegger, Julia Pröll, Cornelia Feyrer
This work is licensed under a Creative Commons Attribution 4.0 International License.